Advanced Stretching Technique Trainer Course
Advanced Stretching Technique Instructor Training is a course written for instructors that want to further develop their understanding of the science behind stretching, in effect increasing your effectiveness as an instructor and making sure you are stretching your students safely and with the correct reasoning. The course was written by Bendy Kate in the last 2/3 years combining her life long gymnastic experience, 10 years as a professional performer and instructor and her Sports Therapy & Rehabilitation degree. This course does not give you any REPS points or automatically insure you to teach. Please ensure you have read and understood the terms and conditions at the bottom of the page as you will automatically agree to them by enrolling for the course.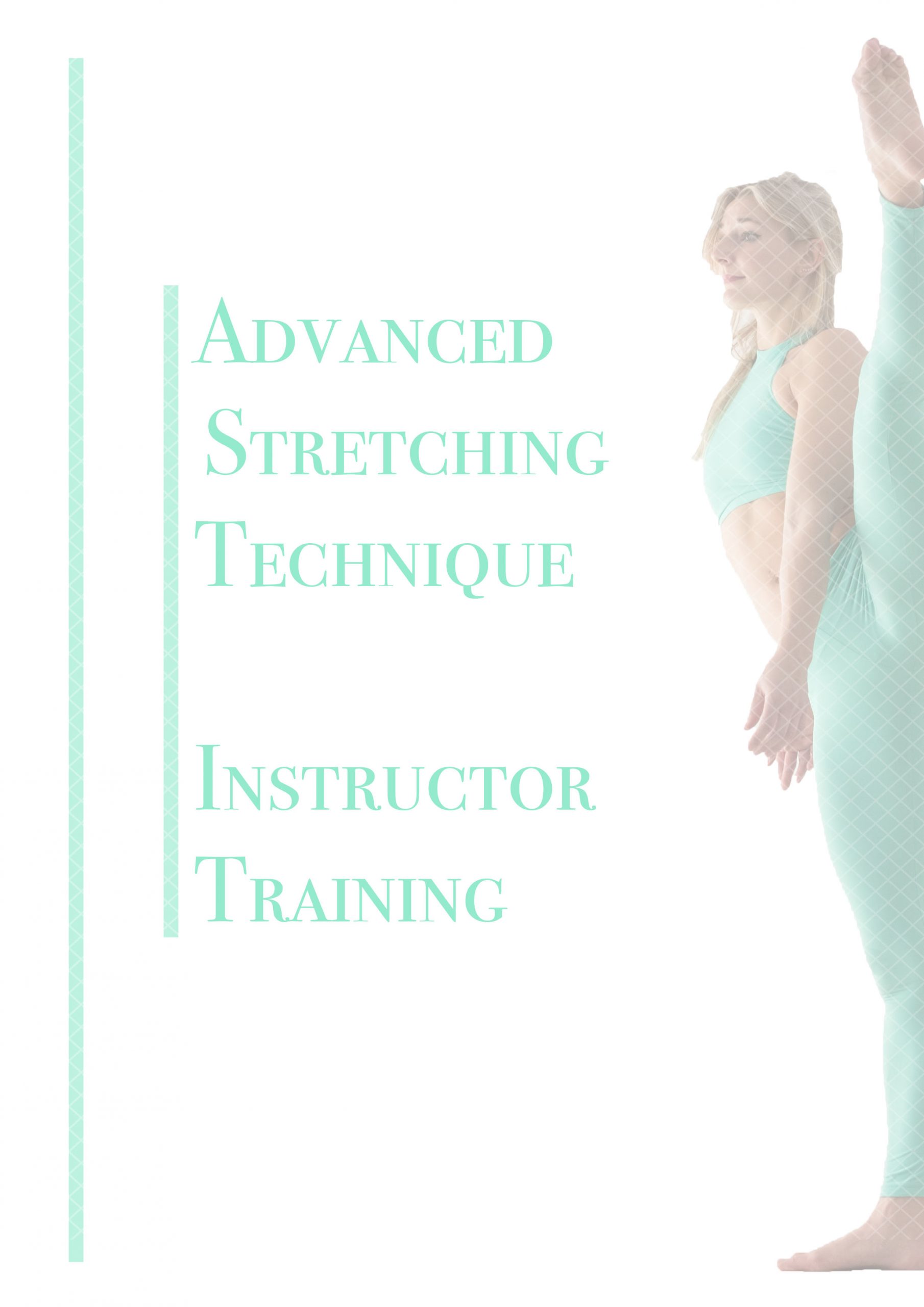 Advanced Stretching Technique Printed Manual
If you wish you can buy a printed manual for the Advanced Stretching Technique Trainer Course.
The printed manual is not mandatory for the course as you will get an e-Copy as part of the course.
Price: 10£
Please note: The shipping costs will be the following:
UK: £2
EU: £6
Rest of the world: £9
If you want to buy a printed manual please send us an e-mail to bendykatemanagement@gmail.com 
The online course contains a theory assessment, if you would like Kate to assess a practical of you teaching too, this can be arranged at additional cost. Email bendykatemanagement@gmail.com if you wish to do this.
Reviews
"I finished the "Advanced Stretching Technique Instructor Training" by Bendy Kate. It is such an incredible time to be alive because we have the option to learn from amazing people who live far away and we can get access to so much knowledge with one click. What I particularly love about the course Bendy Kate Created is that it is specifically targeting all areas around flexibility training. The anatomy, the different techniques, the risks as well as the benefits and the science behind it all. Thank you for creating this amazing course! I enjoyed deepening my knowledge and learning from you so much! Thank you for sharing your passion and expertise and letting it all come together in this course"
"What an incredible wealth of knowledge Kate has put together and taught with so much passion I geeked out to my hearts content. The course was truly brilliant and I would highly recommend it to anyone interested in teaching evidence based safe and effective flexibility practices. I can't wait to use my knowledge in classes."
"Kate is so knowledgeable and her approach is science based which makes this course a very safe way to improve long lasting flexibility."
"I'm mentally exhausted but feeling so inspired and ready to teach what I have learnt. All the anatomy, all the stretching techniques, alternative techniques, contortion physiology and psychology! Kate is so knowledgeable, experienced and she is a huge, huge inspiration so I'm hoping I can pass on her wisdom in a safe, controlled, stable way she would be proud of!"
Terms & Conditions
This class is solely for the use of the individual buying the course. It is forbidden to take one course in large groups. It is forbidden to directly copy the course content to create your own course or to benefit existing ones. This course has taken years to write and create, you must respect that and not share any of the written content or visual content with people not on the course. The course includes some practical elements, the masterclass will have a full warm up but it is your responsibility to ensure that you feel sufficiently warmed up throughout each practical element. If you do not feel fully warmed up, take more time to continue your warm up until you feel ready. If you are injured please consult a medical professional first and you must take extra care when taking the classes and don't push yourself further than your limit. You must ensure that your training space is safe before taking the practical elements of the course. If a section in the class feels too advanced for you, please sit it out and resume on the next exercise or step that you feel more comfortable with. Bendy Kate is not responsible for any injury or damage caused during and after each practical. This includes, but is not limited to, injuries as result of insufficient warm-up, incorrect technique of movements and over-stretching.